CuteandCool

Do you remember "car cards" when you compared the cards based on their top speed or power value and the stronger one won?
We have now created a free Minecraft card game for you and your fan child, featuring 36 different Minecraft characters! You can find the boss-type Wardent with 9 lives, or Netherite armor-clad Steve with 8 strength! Take a look at our gallery, and if you feel like playing, you can get the whole pack immediately with the download button!
Get all 36 Minecraft cards here: DOWNLOAD
9 standard A4-sized PDF files are instantly printable. After printing, cut them out and either stick them together with the backs or laminate them for durability. The cards are made based on the general French card size.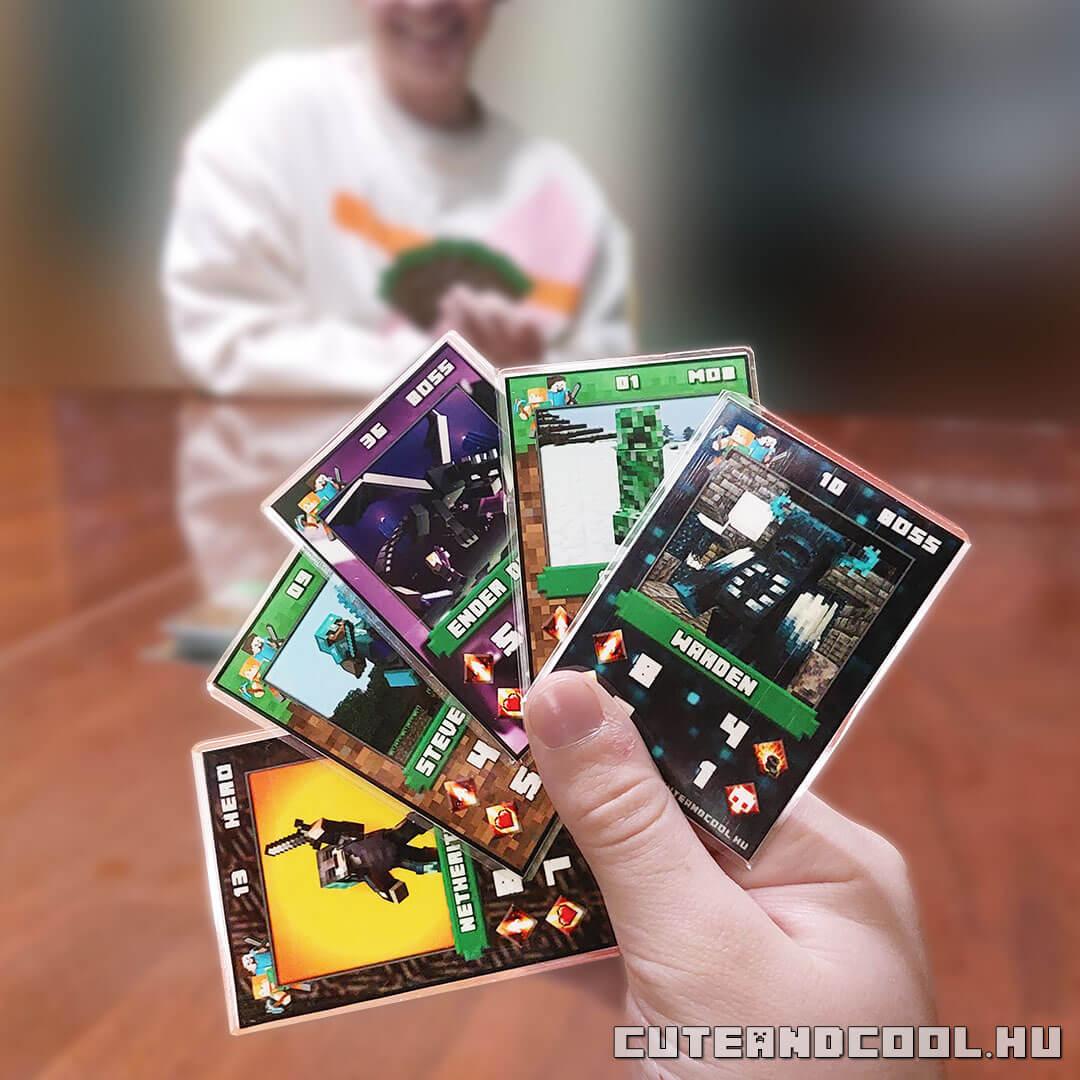 Game rules: (also available for download) In the value-based Minecraft card game, each player (2-4) starts with an equal number of cards. Players take turns, and the winner of the round is the player whose chosen value (strength, life, speed, intelligence) is the highest. If two cards have the same value, a "war" occurs, and both players take the value of the next card in line. The game ends when one player loses all of their cards, or when the players agree to end the game. The winner is the one who collects the most cards.
Have fun!
In Hungary's largest webshop with original Minecraft products, the CuteandCool online store, we offer more than 400 Minecraft gift products, such as children's clothing, school bags, plush figures, school accessories, toys, and home decor. If you want to give your Minecraft fan child guaranteed joy, check us out!
Get all 36 Minecraft cards here: DOWNLOAD
Here you can preview all 36 cards of the Minecraft Card Game.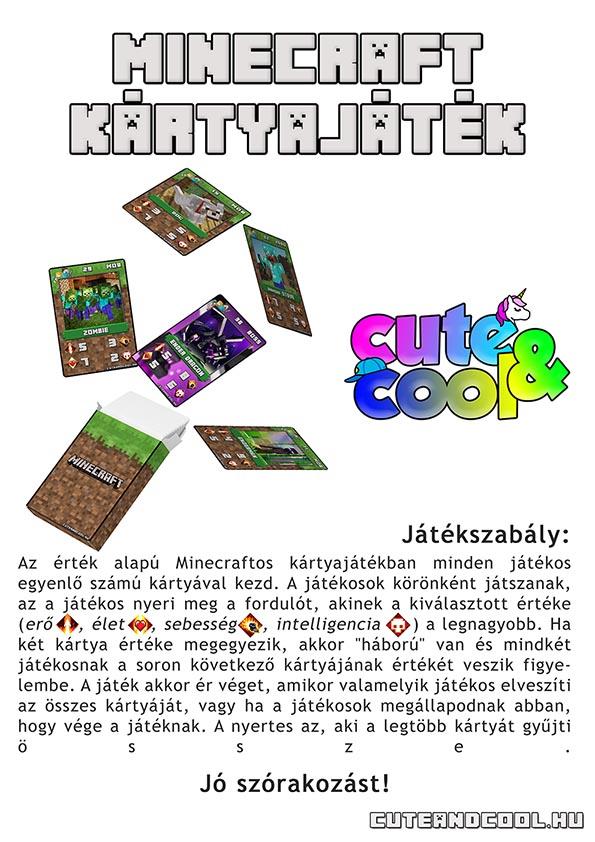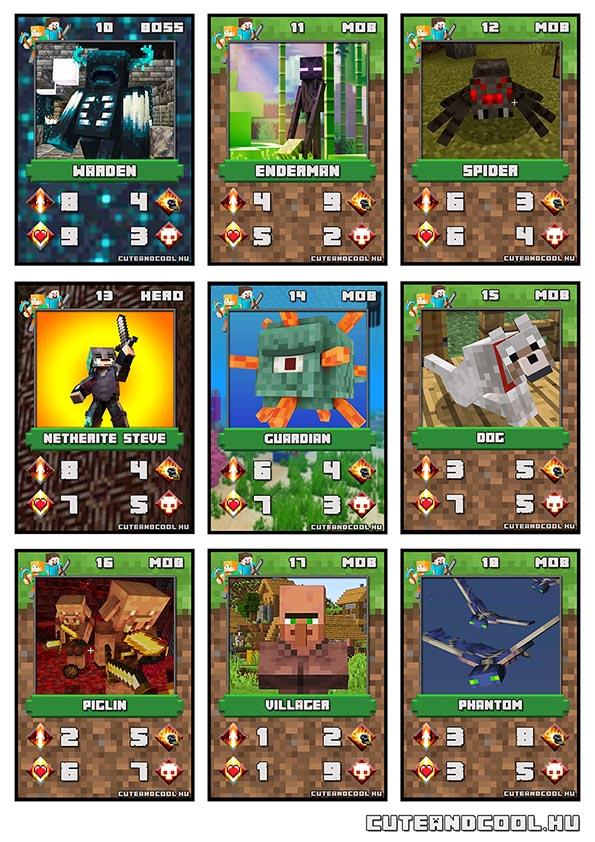 The free downloadable Minecraft card game is a game created by the website operator, and is not an official Mojang product. Commercial selling of the cards and uploading them to other websites is prohibited and punishable. Created in February 2023.
Minecraft card, Minecraft deck, Minecraft trading card, Minecraft card game, Minecraft board game, non-digital Minecraft game, Minecraft entertainment, download Minecraft card game, free Minecraft card game, free Minecraft games.